LevelUp! Activism training programmes ⎸ Activist Network
07/02/2023 - 30/04/2023 | across Europe
Do you want to become an activist for causes you believe in? Or are you an activist finding yourself with free time and hoping to use it productively? Are you looking for ways to learn new skills, network with other young people and organise events for your community? 👀
You are in the right place 📍Join one of our local training programmes happening in Bulgaria, Cyprus, Latvia, Lithuania, Poland, Romania, Slovakia, Slovenia and Spain, and become part of the 'Activist Network'. All training programmes will take place in the local language.
Are you currently not in any of those countries? No worries, you can join in our online training programme organised in English 📲
🔦 How to become part of the Activist Network?
Check out the list, find your country and location, pick the training weekend, contact the partner organisation for more information & register ⤵️
☑️ Online training
Full training: 30 March & 1, 6, 8, 13 April, online

☎ Bulgaria
Full training I: 24, 25 & 26 March, Stara Zagora

Full training II: 28, 29 & 30 April, Sofia


Training spots I: 7, 9, 10, 14, 16, 21, 23, 28, 30 March & 4 April, Sofia (combine with training spots II)


Training spots II: 11, 18, 19, 26 March & 10 April, Sofia (combine with training spots I)

☑️ Poland
Full training I: 10, 11 & 12 March, Zakopane


Full training II: 31 March, 1 & 2 April, Zakopane

Full training III: 28, 29 & 30 April, Zakopane

☎ Romania
Full training I: 27, 28, 29 & 30 April, Bucharest 👉 Unfortunately cancelled!

Full training II: 3, 4, 5, 10 & 11 April, online

☎ Slovakia
Full training II: 11 & 12 March, Bratislava
Full training II: 16 & 17 March, Bratislava


Full training III: 1 & 2 April, Lučenec


Full training IV: 19 & 20 April, Žilina

Full training V: 24 & 25 April, Dolný Kubín

Full training VI: 27 & 28 April, Košice

Contact pechacova@mladez.sk
☑️ Slovenia
Full training I: 24, 25 & 26 March, Velenje
Full training II: 18, 19, 20 & 22 April, online

Contact dominik.derencin@mss.si
🔦 Who is this for?
The Activist Network training programmes are for everyone from 16 to 30 years old residing in Europe. All you need to do is want to become an activist or already be an activist looking for an opportunity to learn and meet new like-minded young people. The training programmes aim to inspire and empower young people to actively participate in creating a vibrant EU democracy.
We are committed to equal opportunities, to being fair and inclusive, and to being a place where all belong. That's why we particularly welcome participants from people of Black, Asian, ethnic minority and marginalised backgrounds, people living with disabilities, people from the LGBTQI+ community and women.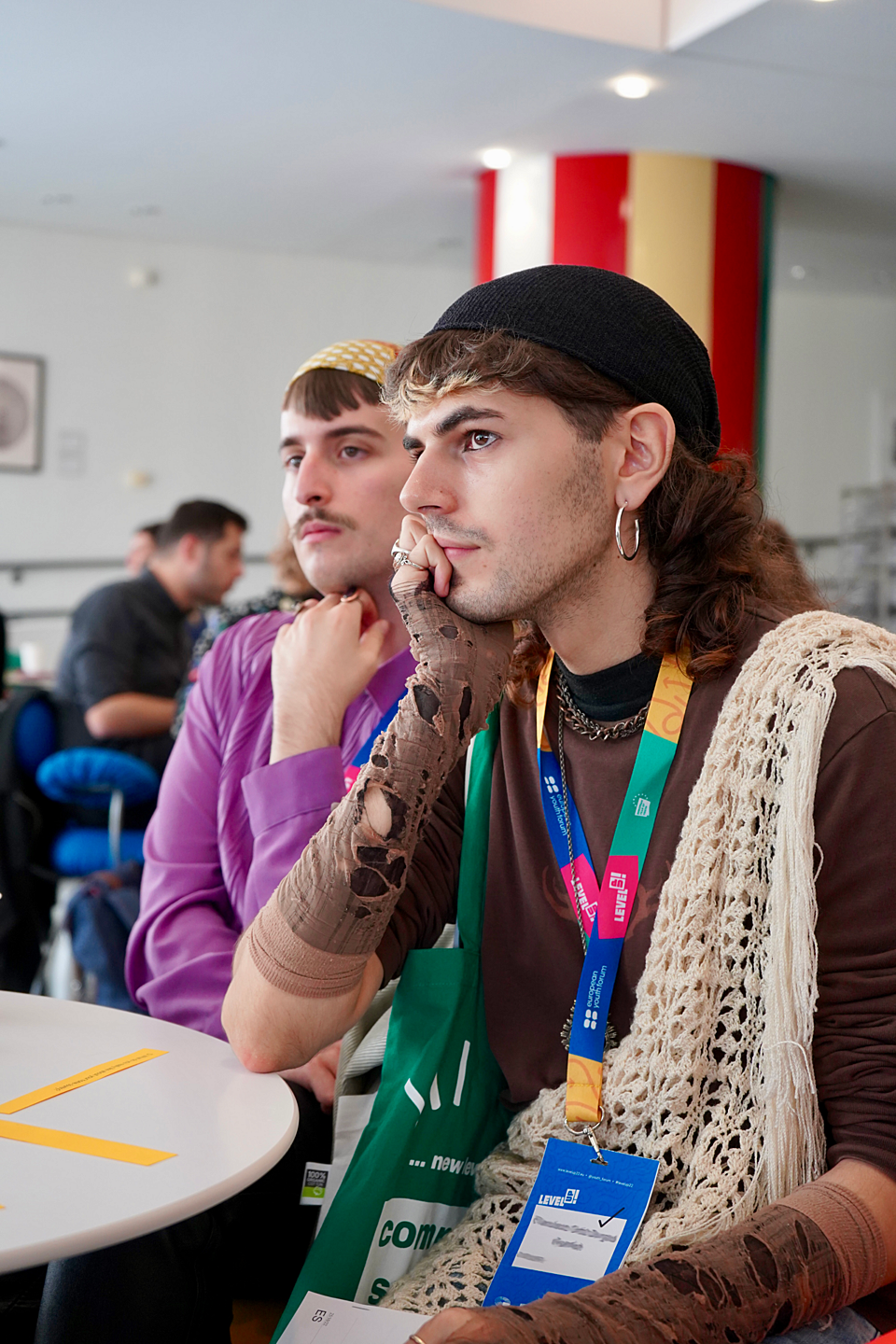 🔦 Why should you register for a local training programme?
As a participant, you will follow a 20-hours training programme designed to provide you with all the tools, knowledge and competences to make a positive change in your community and have a tangible impact. You will also have the chance to network with other young activists, create new connections and work together as a team to make a difference.
The training will:
Create a local network of young activists;

Help you find your passion and pursue your cause;

Support you in finding your community and creating alliances with young people working on similar topics;

Give you the tools to develop your own project, campaign or activity;

Empower you to take care of yourself and others in your activism.
🔦 Which training programme should you participate in?
You can follow any of the training programmes. However, we recommend joining the training programme that takes place in your country or the one held in your mother tongue. The groups range from 25 to 100 participants and you can expect a range of interactive sessions. In case you can't attend any of the in-person training programmes, you are welcome to join the online training programme.
Please note that the European Youth Forum does not cover travel costs. For questions about accommodation and food, please check the open call and get in touch with the local organising partner in your country of choice.
Do not hesitate to reach out! We are happy to help out in case of any questions about the online training programme 🙃
Please contact Verena, Project and Communications Officer, she/her.
For questions regarding the local training programmes, please reach out to our local contact points.