Snapshot from Tirana - Here comes summer in the European Youth Capital 2022
22/07/2022
What's a young person to do during the lazy hazy days of summer in the city? Where to go to have some fun with friends and where to get much-needed relief from the heat? Tirana has all the answers 🌴 Catch up with the latest news from the European Youth Capital 2022 and let yourself be inspired for the summertime.
Summer has definitely arrived, and it is great to see so many people enjoying themselves across Tirana.
The vibrant European Youth Capital 2022 continues to attract young people also during the summer months.
From paddle board yoga sessions on a lake, and creative art workshops to ballroom dancing classes, here are some ways to spend hot days in the city.

Let's dance together
Shall we start with dance? Tirana shared some beautiful and emotional moments with young people participating in the flashmob organised in solidarity with the young people affected by the war in Ukraine.
Flashmobs are an example of when peaceful, collective action can have a big impact in bringing an issue to people's attention. Keep up the activism, Tirana!
Shall we dance even more? Yes, please!
For the evening, Tirana's Skanderbeg Square turned into a giant dance stage. The well-known dancer Eno Peçi brought together hundreds of young people under the magic spell of the Viennese waltz.
Skanderbeg Square was transformed into a ballet stage, full of young people moving to the beats of classical music. On this magical evening, the young people of Tirana (and not only Tirana) learned how to dance the Viennese waltz under the supervision of the world-famous Albanian dancer and choreographer, Eno Peçi.
Many young people showed the desire to learn how to dance the waltz - and what could be better than learning from the best teacher!
This activity was organised in cooperation with the Embassy of Austria in Tirana.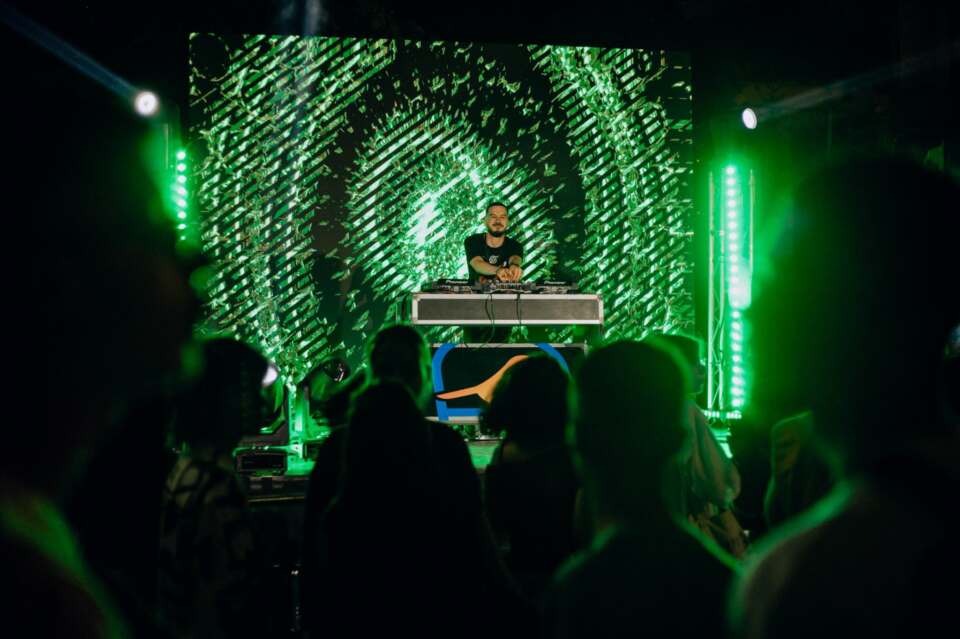 Did you know there are also multiple art festivals across the city?
Ever heard about Fol_Eja?
It is one of the coolest projects that just started in Tirana. What is it about? Creative young people transform public spaces in Tirana - 3 public spaces, 3 groups of young people, and 3 art projects.

Tirana keeps on moving
To celebrate International Yoga Day on 21st June, Albanian Water Sports held two fantastic SUP Yoga sessions in Farka Lake, amidst the breathtaking landscape of the hills of Tirana and Dajti Mountain.
Engaging young people in healthy activities is one of Tirana's main pillars of the year, providing them with opportunities to join and organise fun and lively actions.

✱ All projects and events are organised within the Tirana European Youth Capital 2022 programme with the support of the National Youth Congress in cooperation with the Municipality of Tirana.
Related articles & publications