European Youth Capital
The European Youth Capital is a title awarded by the European Youth Forum designed to empower young people, boost youth participation and strengthen European identity in our cities.
Get to know Lublin 2023 - the first Polish European Youth Capital
The programme of Lublin EYC 2023 is based on European values - inclusion, equality and accessibility. The action plan is filled with all-year-long activities empowering young people, creating new youth spaces, funding opportunities, scholarships, international events & educational projects that will change Lublin into an ever-lasting youth-friendly city.

The priority of Lublin EYC 2023 is to focus on youth engagement in the city. The plan is to bring older and younger people together, strengthening their local and European identity, personal development and well-being. Lublin aims to be truly inclusive in all areas, providing support also to young people from Ukraine who need it the most.
We are taking over the city. Let's make the European Youth Capital Lublin 2023 together. Check it out 👀
More than a title!
Each year, a new European city is given the chance to showcase its innovative ideas, projects and activities that aim to raise up young voices and bring a new youth perspective to all aspects of city life.
Many more, by simply applying to the title, experience innovative youth-focus initiatives taking place.
From public transport and infrastructure, to cultural and educational programmes and democratic policy-making, the European Youth Capital title invites cities across the continent to rethink how they engage with and include young people.

Empowering young citizens
It is crucial that young people have equal opportunity to shape the social, economic, political and cultural life of their local community.
The European Youth Capital initiative aims to support both young people and decision-makers to open up these possibilities and lead the way for other European municipalities to follow.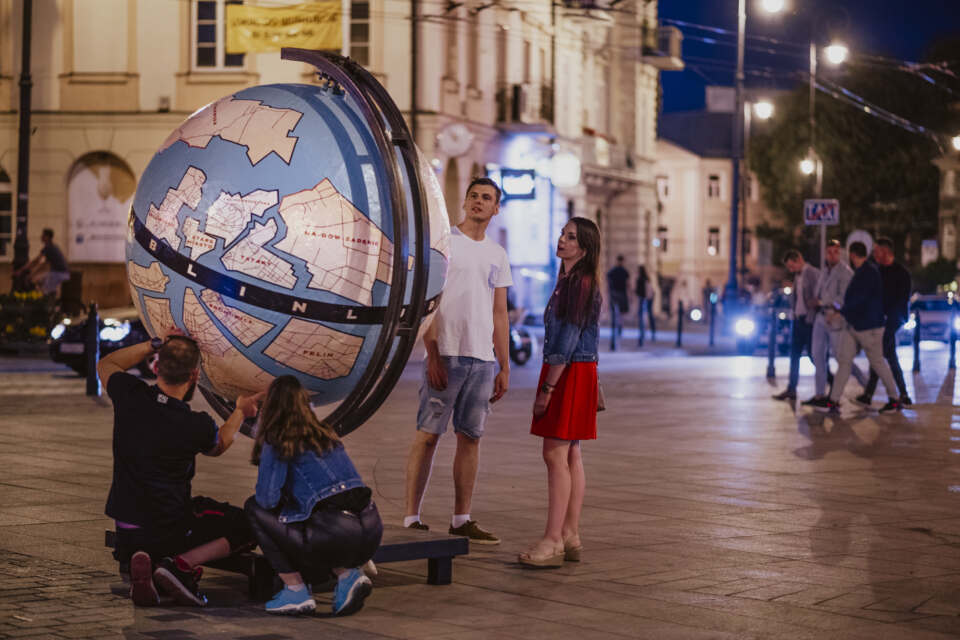 Inspiring a legacy
In over a decade of the existence of the European Youth Capital title, the Capitals have managed to become real champions for young people, fostering their engagement in decision-making processes and building their European identity.
From the first European Youth Capital to this day, cities have been shown to establish strong relationships between young people, youth organisations, municipalities and local businesses to transform their communities.
Previous European Youth Capitals
Exciting news! 🔥
Tromsø (Norway) is the European Youth Capital 2026!
Not only is Tromsø the "youngest city" in Norway, with almost 50% of its inhabitants under 35 years old, but also a city of 140 nationalities. So get ready for a fresh and diverse 2026 European Youth Capital experience. Get ready to meet the True North ❄️
A BIG congratulations️ to all 2026 European Youth Capital finalists 🔥
Izmir / Türkiye
Málaga / Spain
Sarajevo / Bosnia and Herzegovina
Vila do Conde / Portugal

All of these finalist cities have demonstrated amazing commitment to investing in young people and opening up opportunities for active involvement in city life. Well done!

Thank you to all the 13 European cities that applied - keep striving for youth inclusive cities!