Platform work
Platform work, which is also referred to as the 'gig economy', 'crowd work', or 'on-demand economy', is among the new forms of work increasingly being taken up by young people. It is growing exponentially fast. But platform work often means low and unstable income with no guarantee of having a job tomorrow.
Why is platform work a problem?
In its current form, platform work has come to be linked with some of the most worrying problems in the world of work.

Platform workers often lack the same protection and rights as in the "traditional economy" and 90% of platform workers earn less than 60% of what full-time employees would. On top of this, 41% of their working time is unpaid and they are often expected to cover work-related costs, such as equipment and supplies themselves.
A large chunk of the work is carried out by young people from marginalised and vulnerable backgrounds. Young workers who are at risk of being left behind make up 55% of platform workers.

These jobs are often advertised to young people as an opportunity to earn an "easy income", however little has been done until now to include their perspective in any policies on this topic.
What's it like working in the platform economy?


The wage doesn't fit
Platform workers often receive wages far below what is needed to live well.
"The work is such that you have to really hurry, because that is the nature of the job, it's like survival of the fittest, you have to really hurry to get something decent because some days when you come to work for eight hours you will not get even half of the minimum wage"

- Giannis*, Delivery Worker
Lack of face to face relations

Platform workers often work in isolation and have little chance to raise concerns face to face.
"Because it is a non-human interaction work, we can't go to their offices, we can't meet high management, people who are hiring us, we can't even speak on the phone, we can only write text messages in our app, this is something frustrating to me"
- Francesco*, Delivery worker
My boss is a robot
Algorithmic management tools are often used to rank workers and determine pay.
"There is a rating system, so you can rate both the client and the platform worker. However, I do not like the system because if you do not have a good rating it is difficult to be hired again. Even worse if you have only one review and the review is bad it will be complicated to be selected by a new client"
- Muhammad*, Remote Programmer

What about health and safety?
Platform workers often receive little guidance on health and safety protections
"I have been working on these platforms for quite some time, and I can say with certainty that the only thing they ask for is to always have care and attention towards the clients. I do not want to say that they do not care about us, but let's say that they do not give too many directives or suggestions. They leave the situation to us [...]. No platform has ever explained to me how to do the job or given me tips on how to do it safely"
- Rafael*, Manual Worker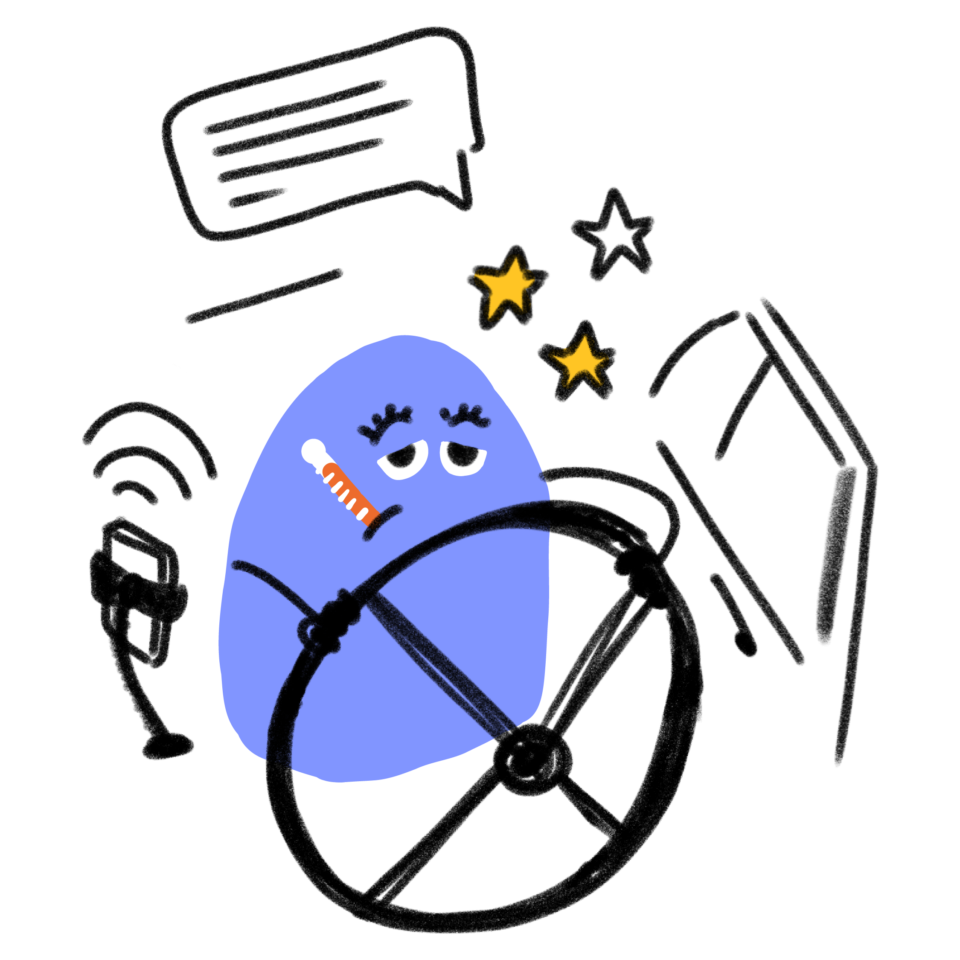 Little or no social protection
Platform workers are often excluded from the social protection rights afforded to more traditional forms of work
"If something happens to your car today, that needs to be fixed for two months or one month, you have to be at home for that period of time, and if something happens to you yourself, you cannot even get sick leave because no one will pay you if you get sick. You have to manage it yourself, so there's less protection"
- Karolina*, Transport Worker
* Names changed for privacy reasons.
It can be different! We are making the platform economy work for young people.
Platform work, if regulated correctly, can represent a great opportunity for young people. That's why we want to ensure the protection and dignity of all workers, in particular the ones who are at higher risk of abuse. A different, and fairer, platform economy than the one we currently have can be achieved.
The European Youth Forum's position paper outlines why young people have a stake in this discussion and what the European Parliament and the Council can do to improve the Commission's proposal for a Directive on improving working conditions in platform work.